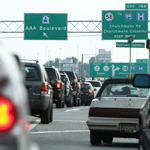 Facebook Twitter Flickr YouTube RSS Feed
Forecast: Up To 14 Inches Expected
Written on: January 21st, 2014 in Alert Messages Safety Weather Related Notices
According to Delaware Emergency Management Agency, a winter storm warning is in place for the entire state of Delaware, with predicted snow totals of: 10 — 14 inches in New Castle County above the Chesapeake & Delaware Canal, 8 — 10 inches in New Castle County below the Canal and in Kent County, and 6 — 8 inches in Sussex County
Precipitation will be heaviest in the afternoon and early evening.  Precipitation will be all snow, and the snow will be a dry snow, resulting in drifting issues.  Snow may taper off before midnight, but blowing snow will remain an issue. Snow will be out of the area by daybreak.
Gusts of wind could reach 35 mph.
Temperatures will be very cold, with a wind-chill advisory for the entire state.  Long-range temperatures will remain very cold throughout next week, averaging 10 — 15 degrees below normal.
Tags:
#snowDE
,
#stormDE