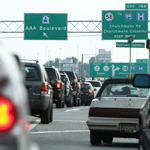 Facebook Twitter Flickr YouTube RSS Feed
I-95 Delaware Toll Plaza Project Updates – Thanksgiving Holiday
Written on: November 18th, 2010 in I-95 I-95 Delaware Toll Plaza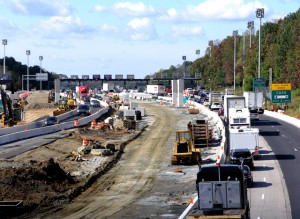 With the Thanksgiving travel season less than a week away, officials are warning travelers that traffic at the I-95 Toll Plaza in Newark will result in massive delays in both the northbound and southbound directions.  Construction at the site has increased since last year and the number of lanes has been reduced because of it.  To get information on when the peak and non-peak travel times are expected at the toll plaza, please click here.
For additional Thanksgiving holiday travel information, you can also view the press release issued by DelDOT by clicking here.
For more information, you can always follow us on Twitter @DelawareDOT, tune to 1380 AM (in Delaware), or go to i95.deldot.gov.  To sign up for E-ZPass, visit http://www.ezpassde.com/ or call 1-888-397-2773.